Lhasa Shopping
No trip to Tibet would be complete without taking away some local souvenirs either for yourself or as presents. When you traveling in Lhasa,there are definitely some souvenirs you could buy.
★Thangka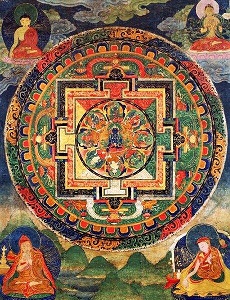 Thangka is a kind of scroll painting using complicated lines, bright colors and is rich with religious flavors. Most of the Thangka focuses on the motifs of Tibetan Buddhism. It is often made by painting, embroidery and sometimes sewn with pearls. The pearl Thangka is the most valuable of all. Thangka is valued for its precision, balance and variety.
★Colourful decorations
Tibetan costumes are inconvenient to take home as most of them are made from woolen cloth and are bulky. However, you might consider buying colorful aprons, fur hats or caps to take home, they can make unique decorations for your rooms.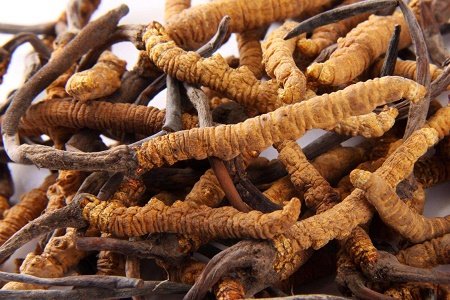 ★Tibetan medicine
Tibetan medicine is famous for its herbs such as saffron, aweto and snow lotus. Local doctors and their traditional medicines made by secret methods attracts much curiosity. The best places to buy Tibetan medicines are the Tibetan Hospital, right opposite the Jokhang Temple Square or the medicine company on the west outskirts of Lhasa.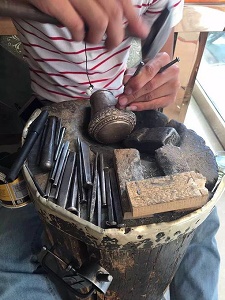 ★Gold and silver wares
Don't forget to get a glimpse of the Tibetan silver.Tibetan silver ornaments and other artworks should definitely be on your shopping list. But be ware of imitation goods and be sure to compare goods and prices in several stores before you buy.

★Tibetan knife or broadsword 
The Tibetan knife or broadsword is still used by the locals as a necessity but visitors can buy it as an ornament.
Note: You cannot take these items on a plane or as consigned goods, but you can send them anywhere via the post office. The Post Office in Lhasa at Middle Beijing Road is the best choice. Goods will be sent much more quickly than at any of the smaller post offices.
★Yak meat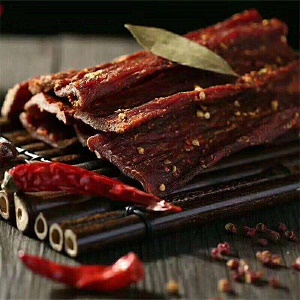 Yak meat is a kind of high grade meat product made from natural non-polluted yak beef,and it rich in nutrition and has a peculiar taste. The color of its meat is rare alpine red. Yak is a semi-wild magical rare animal. As an object of worship in Tibetan culture, the yak is called "god cow". The black yak represents "holiness, justice, majesty, power and authority".

★Other local gifts that are worthy of your consideration include wooden bowls, jewelry, jade, prayer wheels, carpets, tapestries, local boots and beads.

Shopping places recommened-Barkhor Street

Barkhor Street is the famous commercial center of the high land. Over 120 handicraft and artwork stores and 200 or so market stands in the Barkhor Street: it is a must-go place for all souvenir shopping. Tibetan rugs, knives, broadswords, traditional clothes, gold and silver jewelry and all sorts of traditional handmade craftwork can easily be found in this street. One tip, Tibetan beads especially are very expensive, so don't forget to bargain with the vendors, whatever you buy. You can also find fabulous food on Barkhor Street.It's a good idea to go shopping on Barkhor Street in the morning or evening, because local people always value highly their first customer and their last one.
Lhasa Department Store

Address: No.1, Yutuo Road, left of the Potala Palace
Features: Has all sorts of articles for sale including practical items like cotton clothing, towels, toothpaste and canned food. The interior is pleasant and open. Goods here are moderately priced. The department store has places for dining, recreation and a fitness center.
Barkhor Thangka Painting Department Store
Address: No. 10, East Barkhor Street
Features: The store mainly deals with making and selling Thangka products. Foreign tourists swarm here to buy them. Helpfully, the storekeeper speaks both Chinese and English.
Xueyu (Snowland) Handmade Thangka Store
Located at No. 16, South Barkhor Street, is the most famous Thangka shop in Barkhor Street. Selling Thangka is very profitable as some visitors can pay up to ten times the actual value. (Consider, no matter how old, which nationality or race, anyone can learn to draw a Thangka painting) So before buying anything make sure to have a little knowledge of the genuine product and price.