Hangzhou City Guide
Hangzhou is a city which deserves your hearted appreciation. Most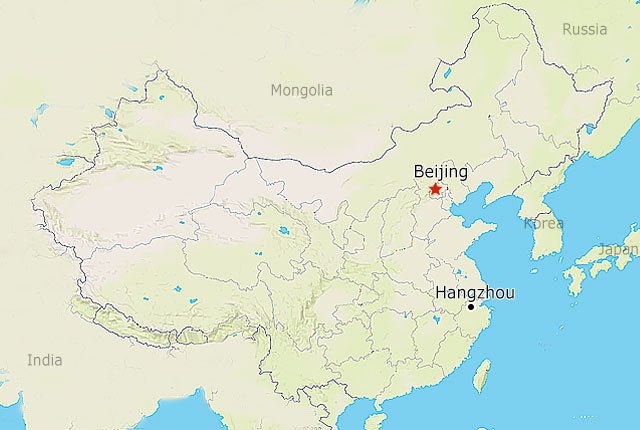 Chinese people are familiar with the old saying "Just as there is paradise in heaven, there are Suzhou and Hangzhou on earth." In Yuan Dynasty, as early as the 13th century, the famous Italian traveler Marco Polo once praised Hangzhou as "the world's most beautiful luxury city." From these we can know that people throughout the ages all speak highly of the beauty of Hangzhou.
With a long history of 2,200 years, Hangzhou is also one of the ancient capitals. It is one of the cities which are awarded the title "Best tourism cities in China". Hangzhou is the political, economic and cultural center of Zhejiang province. The elegant landscape of lakes and hills is the great charm in the travelling of Hangzhou, while the strong and rich cultural history is its soul.

Cultural tourism resources are abundant in Hangzhou. Here you can find ancient yards, gardens, balconies, pavilions, towers, temples, springs, cliff stones etc everywhere, which are various, splendid, magnificent and attractive. Among these, the most famous sites are West Lake, the Spring Dawn Round the Su Causeway, Breeze-ruffled Lotus at Quyuan Garden , Orioles Singing in Ripples of Willows , Leifeng Pagoda in Evening Glow , Malting Snow at Broken Bridge , Evening Bell Ringing at Nanping Hill , Viewing Fish in the Flowering Harbor , The Autumn Moon over the Calm Lake etc.
Here you can have a taste of the famous West Lake Dragon Well Tea, with the fair-sounding melody and the aesthetic picture scroll that is present in front of you. Seeing the gorgeous views, tasting the mellow tea, enjoying the beautiful melodies, you may feel that you are in a painting. Close your eyes, roam thoughts, and feel the dreamlike but real Hangzhou with your heart.